I'm in a bit of a haze right now but I thought I owed you guys some makeup chat. So I'm going to try and complete a list of some products of the moment.
As always feel free to comment below or send me a message, I love to hear what you guys are trying out or how some of these products worked for you!
Cococare Cocoa Butter Lip Balm
During the colder weather it is especially important to keep your skin hydrated. This includes your lips and making sure you have a good chapstick/balm because the worst thing you can do is lick your lips. This will just evaporate and cause your lips to get dryer, crack and potentially bleed-OUCH! You may also want to avoid menthol.
This is easy enough to pick up at any drug store and does the trick. It's not like some chapsticks that are waxy and leaves a heavy feeling film sitting on the surface. It's light and buttery yet still keeps your lips soft and supple. I also like the subtle sweet smell of cocoa butter and that it doesn't have a taste. For example, I personally HATE Carmex's scent/taste.
Ole Hendriksen Truth Serum Collagen Booster
I got this in a holiday set back in December but haven't tried it until this month. I have to say I've had great results with all of the Ole Hendriksen products that I've tried so far and this is no exception. I apply this at night although you supposedly
can
use this during the day under your sunscreen. It's jam-packed with vitamin C which you can probably tell just by the strong orange/citrus smell. It can be a little overwhelming for some, I quite like it but I know there are some that will probably hate it. The texture is a little thicker than some serums I've tried but it absorbs really well into the skin without leaving a sticky film on the surface. I have found that it keeps my skin looking bright and well hydrated in these winter months as well as minimized the looks of pores. I am really enjoying this product and look forward to seeing the results after prolonged use.
Origins GinZing Refreshing Eye Cream
I have been on the look out for my perfect eye cream and my journey has lead me here. I think it does a great job at reducing puffiness so I use this mainly in the morning (I'm trying to finish my Caudalie so I use that one at night). I haven't found that it does much for the darkness under my eyes but it definitely has reflective properties and leaves a pearlescent finish. I don't mind it because it helps brighten under my makeup but there are some of you that may not like it. Although this is doing the job now, I don't know that I'd repurchase after I'm done. And just as a quick note since I mentioned the Caudalie, I'm not impressed with it but the texture is slightly creamier so I use it at night to provide the extra hydration at night.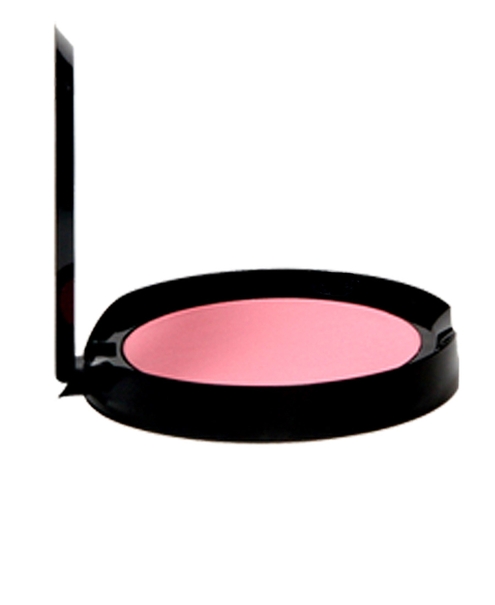 Face Atelier Ultra Blush in Pink Satin
I purchased this this on HauteLook when they were having a Face Atelier sale a few months ago. I love their foundations so I thought I'd give some of their other products a try. I was pleasantly surprised with this blush color because although it looks like a soft baby pink in the pan, it's quite pigmented and not-chalky on my skin. I have found with other blushes in this shade they don't show up on my skin or they look dull. This provides just the right amount of natural color and lasts longer than some other brands out there. This makes me giddy to continue trying others from FA!
Rimmel Professional Eyebrow Pencil
I am really picky about brow products and have stuck to eyeshadow with an angled brush forever. I have only recently tried to get back into using a pencil and have found that this one by Rimmel is one of my favorites. Although I'm not a fan of the brush on the end (it gets the job done in a pinch but I much prefer a spooley) the pencil itself is the right balance of pigment and dry/waxy-ness...if that makes any sense. Also the dark brown shade is perfect for dark brown/black hair. Often times they can be too red or ashy gray but this one is just right. The only other product that I like as much as this one is the MAC retractable eyebrow pencil (Spiked for dark brown/black hair).
L'Oreal Infallible Eyeshadow in Bronzed Taupe
I have several of the Infallible eyeshadows but this one is one of my most used. For a quick soft but slightly smokey eye I apply a bit of a black eye pencil and buff it out so that there are no harsh lines. Then I use a blending brush with a bit of Bronzed Taupe on the end and softly blend it on top of the liner. I add a bit more liner and blend it out for extra definition but the two together make a great everyday pair!